The mission of the North Central Wisconsin Workforce Development Board (NCWWDB) is to cultivate a skilled and competitive workforce which meets the demands of employers in the region.
Created by the federal Workforce Innovation and Opportunity Act (WIOA), workforce development boards oversee the design and delivery of locally customized job training programs and workforce development initiatives. NCWWDB is one of eleven Boards in Wisconsin. A majority of Board members, as well as the Board Chairman, are representatives from the private sector. Other Board members represent education, labor, and community-based organizations. NCWWDB serves nine counties: Adams, Forest, Langlade, Lincoln, Oneida, Marathon, Portage, Vilas, and Wood.
NCWWDB is uniquely structured to guide workforce development department in the region by:
• Engaging and connecting local employers, educators, and community organizations to more effectively align workforce resources;
• Identifying, obtaining, and directing resources toward skilling, re-skilling, and building a future pipeline of workers to meet regional demands;
• Identifying and disseminating regional labor market data and trends which impact short-term and long-term development of a skilled labor pool;
• Overseeing publicly-funded WIOA programs and the One-Stop Job Centers in the region.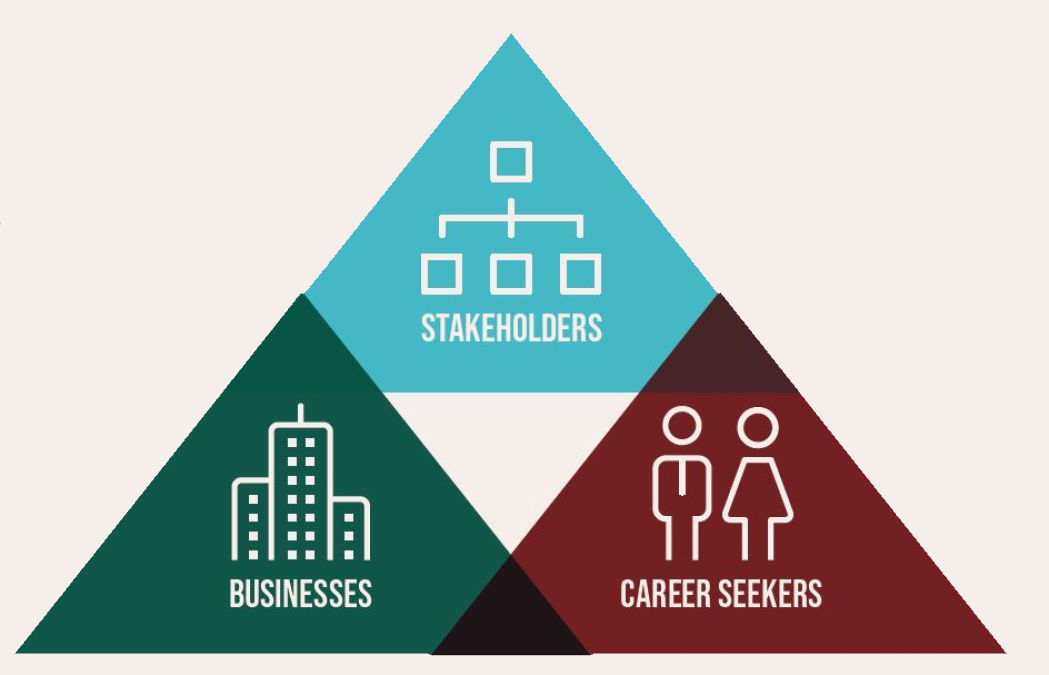 Our office is located in "The Commons" of the newly renovated Non-Profit Center at 2801 Hoover Road in Stevens Point Wisconsin.
Some of the benefits the Non-Profit Center brings to the community Include:
modern, collaborative, well-maintained facilities to engage, share and create alongside other community leaders
opportunities to reduce operating costs while maximizing efficiencies and outcomes through shared services, such as:
information technology services & support
human resources
accounting & payroll
maintenance services
shared common-area spaces (collaboration spaces, conference rooms, cafeteria, training room, and more)
high traffic, easy to access, location
and more!
NCWWDB is an equal opportunity employer and service provider